Mrs. Hastings' Class
                   ** 2nd Grade **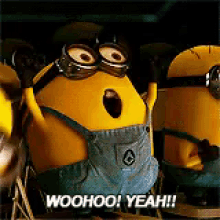 It's the first day of school!
Aug. 27th -Aug. 29th
This will be the specials schedule for this year.
Mon. -  Music    Tues. -  Gym       Wed. -  Gym      Thurs. -  Coding/Library       Fri. - Art
                               **  First Day of School is Aug. 27th  **
** No School on Aug. 30th & Sept. 2nd  **
                                **  **
**Blog ** 
 ** There is a link to click on at the bottom of this page. ** 
** Be sure to click on 
'Older Posts" when you reach the bottom of each page if you haven't seen pictures from earlier.**
Fab Five : (Need to be able to read these) 
  None   



Reading

-    We are continuing to practice reading strategies and fluency.  We will

 The students will be doing some of the ELA program in Study Island.   




Story Words :  (Need to be able to read these)  








Amazing Words- Students don't need to spell or read all of these words.  They just need to know what they mean when they hear them.  These words are in some of our readings this week.













    No new spelling words.  We are reviewing spelling patterns.  





Note regarding RtI time -   

Individual classroom teachers are responsible for the teaching of reading, math, and writing skills to their own classroom students.  During the 30 min. RtI time students divide up into various groups and go to get some additional reading, math, or writing instruction or skill reinforcement.                          
Language -      
Math -   
Science -    
Social Studies and Global Awareness -   
**Tip of the Week ** 
   Some children need to practice number sense and understanding number bonds.  One way to work on this is to give a child a number (within the range the child should know) and have him come up with a number of different ways to get to that number or to break that number up.
 Example -  36
26 + 10 =        38 -2 =       20 +10+6 =
25+11=       46-10=       18+18=  
12
6+6=     7+5=     14-2=     
12+0=     10+2=     4+4+4=     
**Click on the link below to see the blog.**
    ** Goggles and Glitter in Grade 2 **