Mrs. Hastings' Class
                   ** 2nd Grade **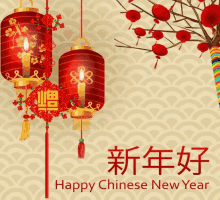 Jan. 20th - 24th
This will be the specials schedule for this year.
Mon. -  Music    Tues. -  Gym       Wed. -  Gym      Thurs. -  Coding/Library       Fri. - Art
                               **  No school on Mon., Jan. 20th **
**  Swim, Skate, or Ski on Jan. 23rd  **
                                **   **
**Blog ** 
 ** There is a link to click on at the bottom of this page. ** 
** Be sure to click on 
'Older Posts" when you reach the bottom of each page if you haven't seen pictures from earlier.**



Reading -    We are reading the story, Dear Juno.  

The students will be doing some of the ELA program in Study Island soon.   




Story Words :  (Need to be able to read these)  


   answer  parents  company  faraway  school  picture  wash     






Amazing Words- Students don't need to spell or read all of these words.  They just need to know what they mean when they hear them.  These words are in some of our readings this week.






    

    correspond  transport  footprint  imitate  postage  cove  deaf   sign language   


 

    Question of the Week -  In what creative ways do we communicate? 

   





    This week's words all have the long o sound in such words as coat, old, and mow.  

  




Language -      We are writing about our thoughts on the New Year.  For grammar we are discussing verb agreement. 
Math -  We are reviewing telling time to the half hour.  We are also discussing telling time to the minute.  Regrouping (trading) in addition is being discussed this week.  We are also continuing our practice with math facts and subtraction.  The students are also working on problem solving. 
Science -    We are reading and discussing the emails about the Monarchs in Mexico at the Sanctuaries.   
Social Studies and Global Awareness -   We are reading and discussing information about the Sanctuaries in Mexico.  We are reading and discussing topics such as Martin Luther King and the Chinese New Year.
 ** Tip ** 
 Phonics / Spelling 
When trying to spell a word you don't know, try 'tapping out' the sounds.  Now 
match the letters to the number of sounds.  Practices recognizing spelling patterns which may include blends, digraphs, r-controlled vowels, or dipthongs.  This also works on separating each sound that should be heard separately so you don't jump over a letter when writing it down.
For example:    sip  -  3 sounds (_ _ _) &  3 letters - s-i-p  
However......        ship  -  also 3 sounds (_ _ _)   But... 4 letters sh-i-p
car  -  2 sounds (_ _)  But 3 letters  c-ar
**Click on the link below to see the blog.**
    ** Goggles and Glitter in Grade 2 **